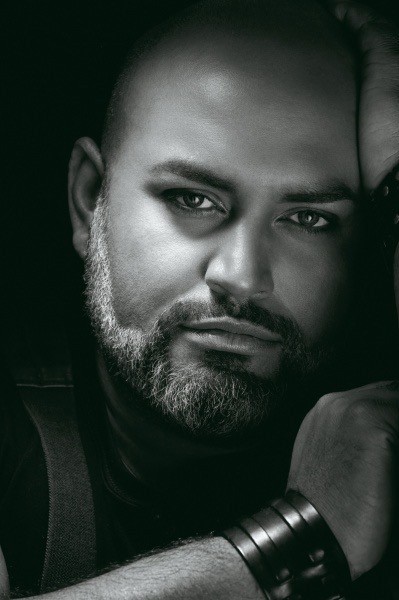 Lewis Amarante
Lewis Amarante is a celebrity make-up artist with an incredible cultural background. He began his architecture studies at university but ended up with a college degree in fine arts before deciding to start design studies at the prestigious Parsons school.
He began his career as a designer in an advertising agency and, after a few years, he unexpectedly decided to become a make-up artist at the age of 32. His individual way of applying makeup was not only surprising but had a great impact on the industry, quickly escalating to top positions worldwide in the challenging field of makeup.
His work includes the main beauty brands, such as Chanel, Dior, MAC, REVLON and Max Factor.
Many Fashion companies have requested his talent either for fashion shows or to shoot their campaigns, such as Alexander Mc Queen, Gianfranco Ferré, Diesel, Custo Barcelona, Carlos Díez, David Delfín, Joan Miró, Lydia Delgado, Miró Jeans, Cartier, D&G, Galeries Lafayette, Zara, Pull & Bear, Massimo Dutti, Carolina Herrera, Caramelo, Pertegaz, Loewe, Naf Naf, Vanderbilt, Josep Font.
He also headed the backstage for the Circuit Fashion Show in Barcelona.
His work has been published in many different magazines, such as Marie Claire ( Spain, USA, France and Mexico ), Elle ( Mexico, Spain, Portugal ), Vogue ( Italy, UK ), GQ ( USA, Spain ), Vanity Fair ( USA, Italy ), The New Yorker ( USA ), Adon ( USA ), Harper's Bazaar ( USA ), Vision ( Hong Kong ), Telva ( Spain ), Zink ( USA ), Schön! ( UK ), Sposabella ( Italy, Spain ), White ( Italy ), NEO2 ( Spain ), I-D ( UK ), and Edelweiss ( Switzerland ), among others.
His work with MTV and many other TV shows has made him a celebrity make-up artist, working with top music stars such as Madonna, Eagle Eye Sherry, Neneh Cherry, Timberland, Justin Timberlake, Sara Montiel, Andrés Velencoso, Nieves Álvarez, JP, Naomi Campbell, Valeria Mazza, Helena Christensen, Adriana Lima, Harrison Ford, and Daryl Hannah, among others.